The REAL Rally 2017 is off to the continent and Audatex has gone with it!
Tag

News

Posted

Our very own Martyn Rowley and Steven Hames who work in the crash repair team at Audatex are going up against each other in the 2017 REAL Rally – an initiative of the Essex-based children's charity REAL – the Ethan Rees Linwood Memorial Fund, in conjunction with AutoRaise. This event aims to raise money to support children who have been bullied, and supports the work of the charity which creates apprentice opportunities for 14-16 year olds in the vehicle repair industry. Audatex will be sponsoring both Martyn and Steven's teams as they go head-to-head!

The rules are simple: Get a car – any car – and prep it for a maximum of £1,000, raise some money and off you go! The three-day long rally started on 17th May in Essex with pilots and their co-pilots heading in the direction of Bruges in Belgium. They stayed here overnight and are now heading towards 'La France', and ze beautifool resort of Le Touquet-Paris-Plage.

Martyn Rowley and his teammate Carl Bacciochi (from PJB Accident Repairs) got hold of what they thought was an old VW Polo convertible before realising half-way through that it actually was 'a proper, pukka Porsche', as they put it. The perfect ride for a nice, quiet roadtrip along the coast, when they're not trying to overtake Steven's car. We wish the best of luck to team NINAV (which stands for No It's Not A Volkswagen)!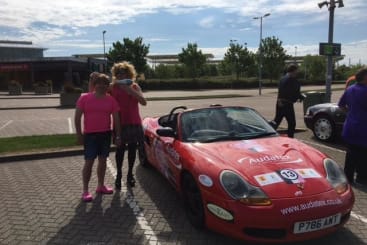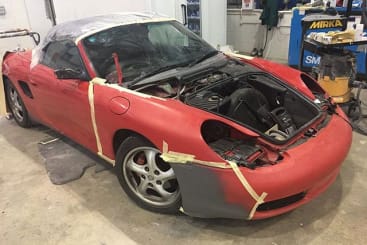 Steven Hames paired up with ​​Darren Hornibrook of Motofix, which also sponsored their team, Austin Powered. As the name implies, the two of them went for an old school style. Steven's Dad bought a little Austin A30 for just £50 way back in 1984, and Steven has been restoring it for the past five years. Ready for it's big day, the gorgeous little lady has set off on the road with her crew dressed up for the occasion.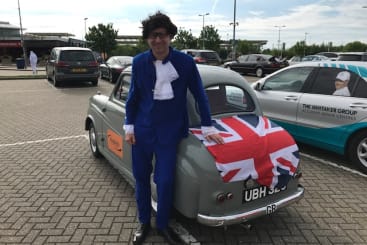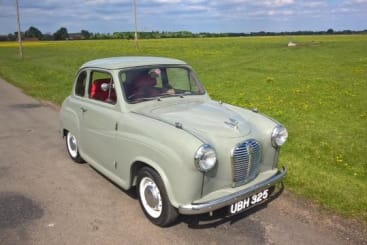 We are proud of our two fellow teammates and are happy to support such a great cause. You can follow the Rally's updates on its Facebook page, and try and spot the cars. We can't wait to hear their stories when they come back. Bon vent!